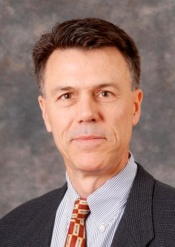 Allen Quigley
District 7730
District Governor 2023-2024
Home Club Wilmington West
Allen Quigley, Wilmington West Rotary Club, will serve as District Governor for Rotary District in 2024-25. He has served as co-chairman of the District DEI task force, and District International Service Chair representative. Allen served as president of the Wilmington West club in 2019-20 and the Warwick Valley Club (NY) in 2006-07. He is a Rotary Leadership Institute graduate, served his club as Foundation chair and is a multiple Paul Harris Fellow, Paul Harris Society member, and Bequest Society member. On the International landscape, he participated in projects in Ghana and Ethiopia.
Allen is currently principal of Lawson Gray, LLC, a business advisory firm. He has held leadership positions at Fortune 500 companies in the telecommunications, commercial construction, government, and services industries. He also owned and managed one of Wilmington's favorite breakfast places. His areas of expertise Include building high-performance sales teams, creating effective strategic alliances and implementing strong fiscal controls.
Allen's community service goes beyond Rotary as co-founder of Change the Channel, area organizer for Braver Angels, and co-founder of the Wilmington Chapter of Our Stories: Brave Conversations on Race. He is a graduate of Duke University and a former Naval Flight Officer on the P-3C antisubmarine warfare aircraft.
He has three amazing daughters and eight even more amazing grandchildren!