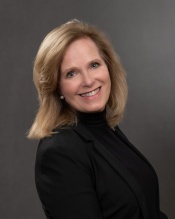 Nancy Carr
District 7730
District Governor 2022-2022
Home Club Clinton-Sampson
Nancy Carr, Clinton-Sampson Rotary Club, will serve as the District Governor for our Rotary District in 2022-23. Nancy was born a Navy brat and enjoyed growing up in many different states including Hawaii. She holds a B.S. in Microbiology from the University of Maryland and an MHA from Duke University. She and her husband Bill reside in Clinton where they raised four children and are now the proud grandparents of two adorable girls.
Nancy currently serves as the District CARTS Chair and Rotary International Conference District Chair. Prior, she served as the Membership Advocate (2015) and the Assistant Governor (2016-20) for Area 7, which encompasses, Sampson, Duplin and Pender County. Nancy served as President of her Rotary Club 2014- 15 and has been an active Rotarian throughout the years.
Recently retired, she served as Executive Director of United Way of Sampson County since 2003. She has a true heart for service and understands that fund development involves building trusting relationships and identifying mutual interests to leverage monetary giving and achieve measurable positive impact. Working beside and learning from our district leaders, she has respect for the organization and its structure, the energy to motivate others, and experience in organization and communication.
Nancy demonstrates a sincere interest in growing membership and service in our district which believes they go hand and hand. Nancy is a Rotary Leadership Institute graduate and knows the importance of understanding the technical side to Rotary so that one can leverage every opportunity for communities. Being committed to philanthropy, Nancy is proud of the work of the Rotary Foundation and is a multiple Paul Harris Fellow. Nancy brings her leadership skills honed in serving her community as the Executive Director of the United Way of Sampson County, serving as Board Chair of the Sampson County FEMA Emergency Food and Shelter Program, Board member of the First United Methodist Backyard Buddies Afterschool Program and Secretary of IMPACT Sampson (Sampson County Long Term Recovery Group).